Billi Dichtungstechnik GmbH RAIN, Germany

Company has been founded in 1991 from Mr. Andrea Billi. In 1997 Mr. Andrea Billi and Mr. Bernhard Blum founded the company bb-service gmbh. Our company is specialized in the manufacturing and trading of sealing devices:- Mechanical Seals, - PTFE (Teflon®) Parts, - Punched Gaskets - Mechanical Packings, - Spiral Wound Gaskets - Graphite Gaskets. We work very close to our customers to find the best solution for these sealing's problem.Fast and Straightforward delivery due to our big Stock - more than 55000 mechanical seals, more than 2000 Kg Mechanical Packings and more than 350 Graphite Sheets, all in the purity 99,85%, and all permanent in Stock.
unselect all/select all
You have 0 products selected
gland packings
Send enquiry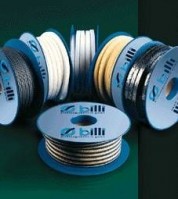 Mechanical gland packings provide a traditional, simple and cost effective way to seal pump shafts and valve stems.